Early shopping for the Orange and Black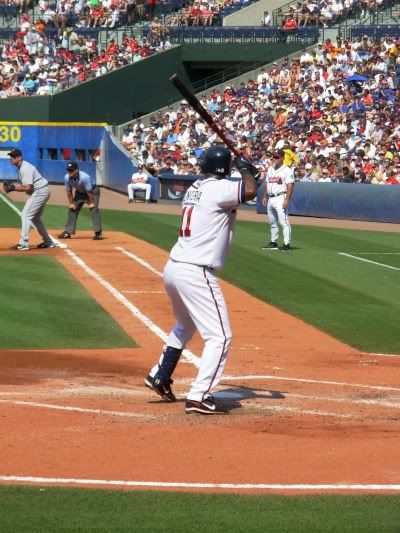 photo by shellykolger

The Giants have been among the busiest teams in the off-season and Henry Schulman of the SF Chron reports that the deal for 33-year-old Edgar Renteria will probably be announced today.
ESPN's
Jerry Crasnick says the deal's nearly done.


John Perricone at Only Baseball Matters
believes it's more of the same wrongheaded approach from Sabean -- overpaying for veteran talent that's on the decline.
I'm afraid to say that OBM's points are pretty convincing:
-- So, it appears that our beloved Giants are still trapped in their unimaginative, business as usual, overpay for mediocrity, mode of building a team. $9 million per, for a player whose best years are far, far behind him, on a team that will struggle to win 75 games-- The Giants ranked dead last in all of baseball in production from short, running out a horrific .228/.295/.281 .576 OPS line that actually understates how bad it really was. The Giants shortstops scored 51 runs, accumulated 156 total bases, hit 1 home run, and made something like 450 outs. Renteria (.270/.318/.382 .699 OPS) scored 69 runs, accumulated 192 total bases, hit 10 home runs, and also made something like 450 outs. To oversimplify just a bit, virtually all of the difference between him and the Giants shortstops was in the extra 9 home runs he hit; which he will never hit in a Giants uniform.-- Again, a team as far from contention as the Giants shouldn't even consider paying a 33-year old that kind of money, regardless of how good he is; and Renteria just isn't all that good anymore. He had a fluky .332 season two years ago, but other than that, he's been a league average hitter with modest defensive skills, who will be 34-years old this season.