Whatever happened to that guy?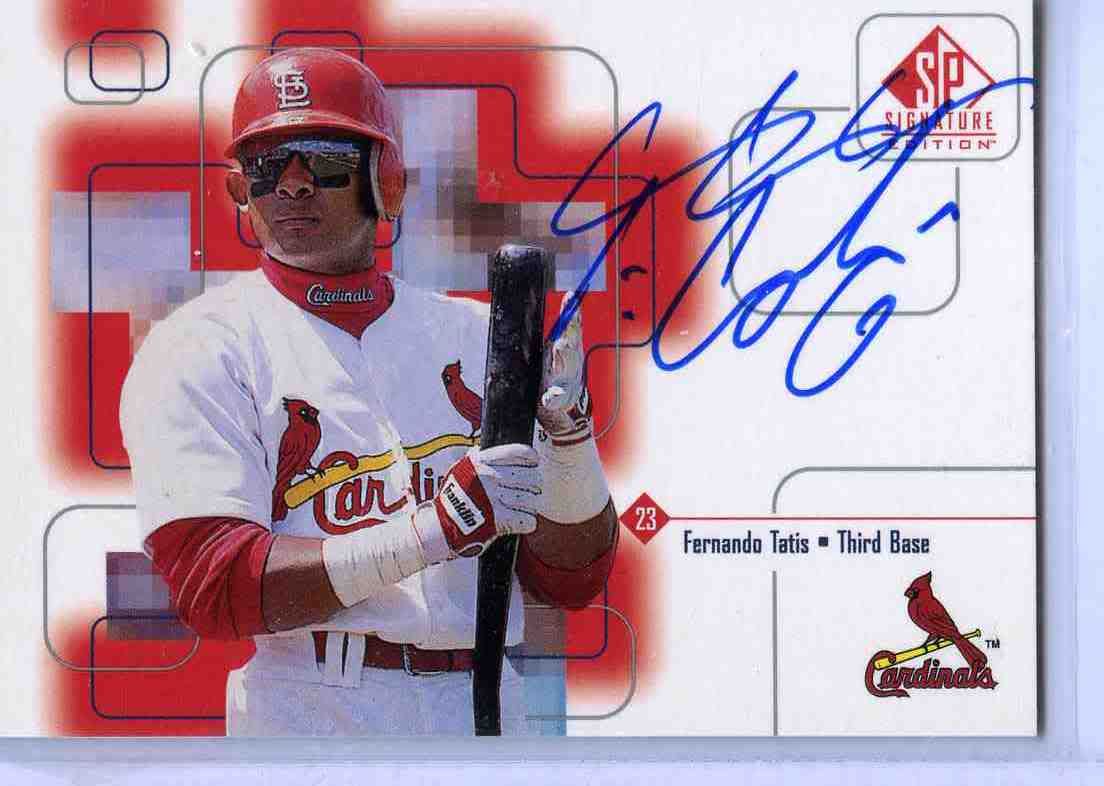 Fernando Tatis has signed a minor league contract with the Dodgers
, who must still remember the total humiliation he visited on them in a game eight years ago.
This guy is a prime "flash in the pan" kind of player.
It's also somewhat amazing the steroid hysterics have not seized on the 1999 season (34 HRs, 109 RBIs) as an example of a guy "who must have been dosing," particularly seeing as he played on the same team as McGwire.
What's certain is that he was completely non-descript except for that one year and especially that one day. He managed to hit two grand slams in the 3rd inning of a game at Chavez Latrine, both off Chan Ho Park. It's astounding to think that Davey Johnson decided that Park should be in a position to give up a 2nd slam to the same guy.
Here's how the inning went --
-- D Bragg Single to RF -- E Renteria Hit By Pitch; Bragg to 2B -- M McGwire Single to RF (Line Drive to Deep 2B-1B); Bragg to 3B; Renteria to 2B-- F Tatis Home Run (Fly Ball to Deep LF); Bragg Scores; Renteria Scores; McGwire Scores -- J Drew Groundout: 1B-P (1B)-- E Marrero Home Run (Fly Ball to Deep LF Line)-- Placido Polanco pinch hits for David Howard batting 7th-- P Polanco Walk -- J McEwing Walk; Polanco to 2B -- J Jimenez Fielder's Choice /Sacrifice Bunt; Polanco to 3B; McEwing to 2B; Jimenez to 1B -- D Bragg Reached on E3 (throw) (Ground Ball to Weak 2B-1B); Polanco Scores/No RBI; McEwing to 3B; Jimenez to 2B-- E Renteria Single to RF (Line Drive to Short RF Line); McEwing Scores/unER; Jimenez to 3B; Bragg to 2B-- M McGwire Flyball: RF-- F Tatis Home Run (Fly Ball); Jimenez Scores/unER; Bragg Scores/unER; Renteria Scores/unER; Tatis Scores/unER Carlos Perez replaces Chan Ho Park pitching and batting 9th-- J Drew Foul Popfly: 3B (3B-C Foul)
Here's hoping that Tatis keeps on creating misery and suffering for the Dodgers by doing something like making Jason Schmidt break his arm during spring training.